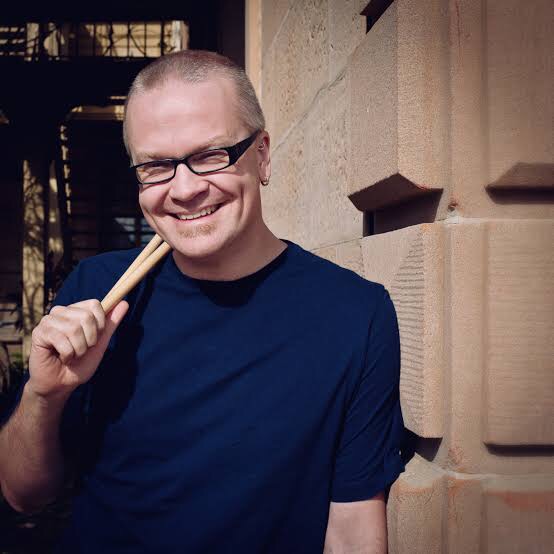 Dave Goodman. Jazz critic John Clare has described Dave Goodman as 'one of the leading drummers in the country' and '[one of] the most intriguing drummers recording anywhere'. At just eighteen, Dave received an invitation to join the renowned Mike Nock Quartet and, at twenty, came second in the prestigious National Jazz Awards. Today, he is, undoubtedly, one of Australia's most important jazz drummers. 
This is evident in the long list of luminaries – both Australian and international – with whom Dave has worked: Joe Lovano, Paul Bollenback, Bernie McGann, James Morrison, Don Burrows, Vince Jones and Mark Isaacs, to name just a few. At present, he is a key member of several of Australia's finest ensembles, including Ten Part Invention, Kevin Hunt Trio, Steve Barry Quartet, and Matt Keegan Trio. 'Dave's infectious love of music, his dedication to jazz drumming and his melodic approach to the drumset have been a source of inspiration to me for twenty years,' Matt says. 
  
Combining technical mastery with profound musicality, Dave's drumming is celebrated for its powerful melodic sensibility and, most importantly, its distinctive voice. Chief influences include Jack DeJohnette, Vinnie Colaiuta and Andrew Gander. 'Each of these guys come out of Tony Williams, Elvin Jones and Roy Haynes in their own way,' Dave explains. 'I love them fundamentally because they are uniquely creative and original in playing only the essence of what each piece of music requires. I aspire to this in my own work.' 
  
Following in the footsteps of his predecessors, Dave is a genuine innovator: relentlessly imaginative and constantly evolving. His professional experience has been augmented with extensive study, both formal and informal. He holds a First Class Honours degree in Jazz Performance and a PhD in Jazz Drumset Performance Studies from the Sydney Conservatorium of Music, and has studied under several world-class musicians, including Billy Hart, Joe Morello, Jim Chapin and Chad Wackerman. 
  
As a bandleader and composer in his own right, Dave counts numerous creative projects under his belt. Previous undertakings include Dave Goodman's Strange Loop, featuring guitarist James Muller; eleven-piece ensemble Game 1A: Chess; Ad Infinitum, which, in 2002, was commissioned for a recording by the ABC's Jim McLeod's Jazztrack; and the Dave Goodman Quartet, which performed at the Wangaratta Festival of Jazz and Blues. 
As an educator, Dave draws on over twenty years of teaching experience from previous appointments at prominent institutions such as Sydney Conservatorium of Music, and his pedagogical vision is 'to help aspiring drummers to realistically evaluate and improve their own rate of progress over time by establishing and adhering to a regular practise routine that includes technique, repertoire, improvisation, and performance studies'.
Dave plays Sonor Drums, Bosphorus Cymbals, Remo Drumheads, Vater Drumsticks, DW Pedals & Hardware, and Roc-N-Soc Thrones exclusively.
Recorded in Sydney, NSW Australia 31/11/2018
https://itunes.apple.com/au/podcast/episode-13-dave-goodman-independent-educator/id1205789233?i=1000409057027&mt=2
https://www.facebook.com/dgoodmanmusic/
Sonor Drums: http://www.sonor.com/artists/dave-goodman/
Bosphorus Cymbals: http://bosphoruscymbals.com/
Remo Drumheads: https://remo.com/
Vater Drumsticks: https://www.vater.com/
DW Hardware: http://dwdrums.com/hardware/6000/
Roc-N-Soc Thrones: https://rocnsoc.com/
Modacity Practice App: https://www.modacity.co/
Share
|
Download